Senior Member Board of Revenue, Khyber Pakhtunkhwa Hon'ble Mr. Syed Zafar Ali Shah visit to SDC Peshawar on 11-06-2021.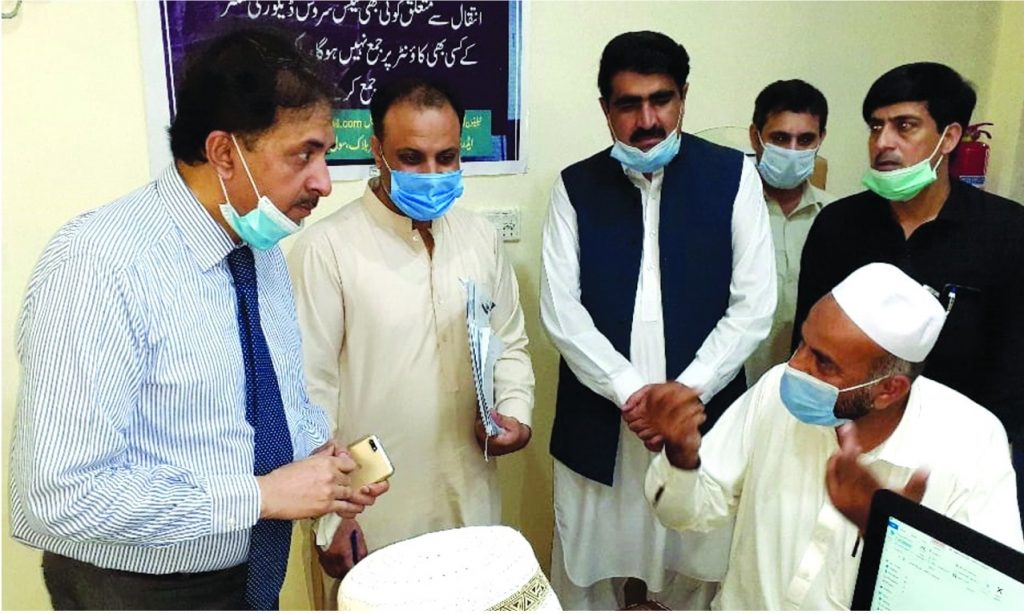 Peshawar: Senior Member Board of Revenue Khyber Pakhtunkhwa, Hon'ble Mr. Syed Zafar Ali Shah visited the Service Delivery Center Peshawar. On this occasion Director Land Record Mr. Mushtaq Hussain, Project Director Computerization along with other Revenue officials were present. Senior Member Board of Revenue inspected various departments of SDC and talked to the citizens who came for various revenue works on the spot and inquired from them about there issues and the facilities provided.
Expressing satisfaction over the provision of facilities, the citizens lauded the SMBR Syed Zafar Ali Shah for providing facilities to the people as per the vision of the Prime Minister Imran Khan, Chief Minister Mahmood Khan and Chief Secretary Kazim Niaz. The SMBR, while issuing orders on the spot for resolving some of the grievances of the citizens, said that the suggestions of the people would be implemented soon, the scope of Service Delivery centers are being expanded and the staff shortage would be met as soon as possible to provide more facilities to the people.